{"id":1319290896470,"title":"BABY JOGGER City Tour LUX","handle":"baby-jogger-city-tour-lux","description":"\u003cp\u003eCompact Without Compromise. The City Tour™ LUX is one of the smallest folding, fully featured, from birth modular strollers.\u003c\/p\u003e","published_at":"2018-04-04T10:15:27","created_at":"2018-04-04T10:28:20","vendor":"Baby Jogger","type":"","tags":["Lightweight Strollers","poussette","Poussettes Simples","Single Strollers","Strollers","trvl"],"price":39999,"price_min":39999,"price_max":39999,"price_varies":false,"compare_at_price":null,"compare_at_price_min":0,"compare_at_price_max":0,"compare_at_price_varies":true,"all_variant_ids":[12189544022102,12189544087638,12189544120406,12189544054870],"variants":[{"id":12189544022102,"product_id":1319290896470,"product_handle":"baby-jogger-city-tour-lux","title":"Granite","option1":"Granite","option2":null,"option3":null,"sku":"BJ2042020","requires_shipping":true,"taxable":true,"featured_image":{"created_at":"T","id":3595991253078,"position":1,"product_id":1319290896470,"src":"\/\/cdn.shopify.com\/s\/files\/1\/1795\/7771\/products\/baby-jogger-city-tour-lux-stroller-granite.jpg?v=1571583975","updated_at":"T"},"image_id":3595991253078,"available":true,"name":"BABY JOGGER City Tour LUX - Granite","options":["Granite"],"price":39999,"weight":0,"compare_at_price":null,"inventory_quantity":-2,"inventory_management":null,"inventory_policy":"deny","inventory_in_cart":0,"inventory_remaining":-2,"incoming":false,"next_incoming_date":null,"taxable":true,"barcode":"47406151509"},{"id":12189544087638,"product_id":1319290896470,"product_handle":"baby-jogger-city-tour-lux","title":"Iris Blue","option1":"Iris Blue","option2":null,"option3":null,"sku":"BJ2042032","requires_shipping":true,"taxable":true,"featured_image":{"created_at":"T","id":3595991318614,"position":2,"product_id":1319290896470,"src":"\/\/cdn.shopify.com\/s\/files\/1\/1795\/7771\/products\/baby-jogger-city-tour-lux-stroller-iris_1.jpg?v=1571583975","updated_at":"T"},"image_id":3595991318614,"available":true,"name":"BABY JOGGER City Tour LUX - Iris Blue","options":["Iris Blue"],"price":39999,"weight":0,"compare_at_price":null,"inventory_quantity":0,"inventory_management":null,"inventory_policy":"deny","inventory_in_cart":0,"inventory_remaining":0,"incoming":false,"next_incoming_date":null,"taxable":true,"barcode":"47406151530"},{"id":12189544120406,"product_id":1319290896470,"product_handle":"baby-jogger-city-tour-lux","title":"Rosewood","option1":"Rosewood","option2":null,"option3":null,"sku":"BJ2042033","requires_shipping":true,"taxable":true,"featured_image":{"created_at":"T","id":3595991515222,"position":3,"product_id":1319290896470,"src":"\/\/cdn.shopify.com\/s\/files\/1\/1795\/7771\/products\/baby-jogger-city-tour-lux-stroller-rosewood_86d87e39-df3d-4a48-8115-9ee411d16707.jpg?v=1571583975","updated_at":"T"},"image_id":3595991515222,"available":true,"name":"BABY JOGGER City Tour LUX - Rosewood","options":["Rosewood"],"price":39999,"weight":0,"compare_at_price":null,"inventory_quantity":-2,"inventory_management":null,"inventory_policy":"deny","inventory_in_cart":0,"inventory_remaining":-2,"incoming":false,"next_incoming_date":null,"taxable":true,"barcode":"47406151547"},{"id":12189544054870,"product_id":1319290896470,"product_handle":"baby-jogger-city-tour-lux","title":"Slate","option1":"Slate","option2":null,"option3":null,"sku":"BJ2042031","requires_shipping":true,"taxable":true,"featured_image":{"created_at":"T","id":3595991580758,"position":4,"product_id":1319290896470,"src":"\/\/cdn.shopify.com\/s\/files\/1\/1795\/7771\/products\/baby-jogger-city-tour-lux-stroller-slate.jpg?v=1571583975","updated_at":"T"},"image_id":3595991580758,"available":true,"name":"BABY JOGGER City Tour LUX - Slate","options":["Slate"],"price":39999,"weight":0,"compare_at_price":null,"inventory_quantity":0,"inventory_management":null,"inventory_policy":"deny","inventory_in_cart":0,"inventory_remaining":0,"incoming":false,"next_incoming_date":null,"taxable":true,"barcode":"47406151516"}],"available":true,"images":["\/\/cdn.shopify.com\/s\/files\/1\/1795\/7771\/products\/baby-jogger-city-tour-lux-stroller-granite.jpg?v=1571583975","\/\/cdn.shopify.com\/s\/files\/1\/1795\/7771\/products\/baby-jogger-city-tour-lux-stroller-iris_1.jpg?v=1571583975","\/\/cdn.shopify.com\/s\/files\/1\/1795\/7771\/products\/baby-jogger-city-tour-lux-stroller-rosewood_86d87e39-df3d-4a48-8115-9ee411d16707.jpg?v=1571583975","\/\/cdn.shopify.com\/s\/files\/1\/1795\/7771\/products\/baby-jogger-city-tour-lux-stroller-slate.jpg?v=1571583975","\/\/cdn.shopify.com\/s\/files\/1\/1795\/7771\/products\/baby-Jogger-City-Tour-LUX.jpg?v=1571583975","\/\/cdn.shopify.com\/s\/files\/1\/1795\/7771\/products\/baby-jogger-city-tour-lux-stroller-slate_2.jpg?v=1571583975","\/\/cdn.shopify.com\/s\/files\/1\/1795\/7771\/products\/baby-jogger-city-tour-lux-stroller-rosewood_3.jpg?v=1571583975","\/\/cdn.shopify.com\/s\/files\/1\/1795\/7771\/products\/baby-jogger-city-tour-lux-stroller-iris.jpg?v=1571583975"],"featured_image":"\/\/cdn.shopify.com\/s\/files\/1\/1795\/7771\/products\/baby-jogger-city-tour-lux-stroller-granite.jpg?v=1571583975","options":["Color"],"url":"\/products\/baby-jogger-city-tour-lux"}
BABY JOGGER City Tour LUX
Compact Without Compromise. The City Tour™ LUX is one of the smallest folding, fully featured, from birth modular strollers. It has 3 riding options - an infant car seat and a reversible seat (rear or forward facing). Weighing 19lbs, it's lightweight and includes an integrated carry strap and back pack style carry bag for easy transportation.
MEET CITY TOUR™ LUX
The City Tour LUX offers mom a compact stroller without having to compromise on features. Lightweight, multiple riding options and use from birth make this the perfect stroller for all mom's needs.
FROM BIRTH USE
Infant car seat connection making it easy to use from birth.
3 RIDING OPTIONS
Attach an infant car seat, or use the reversible to create 3 different riding options from infant to toddler.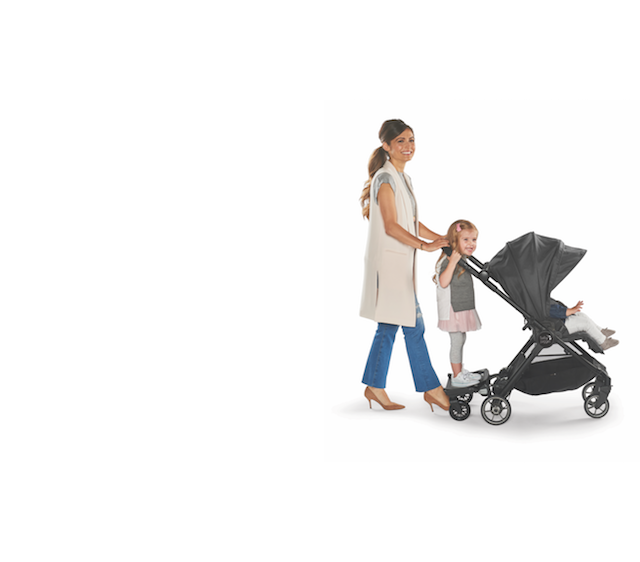 ONE HAND FOLD
Ultra-compact one-hand fold with stroller seat on, in either direction; seat folds inward to keep the seat clean.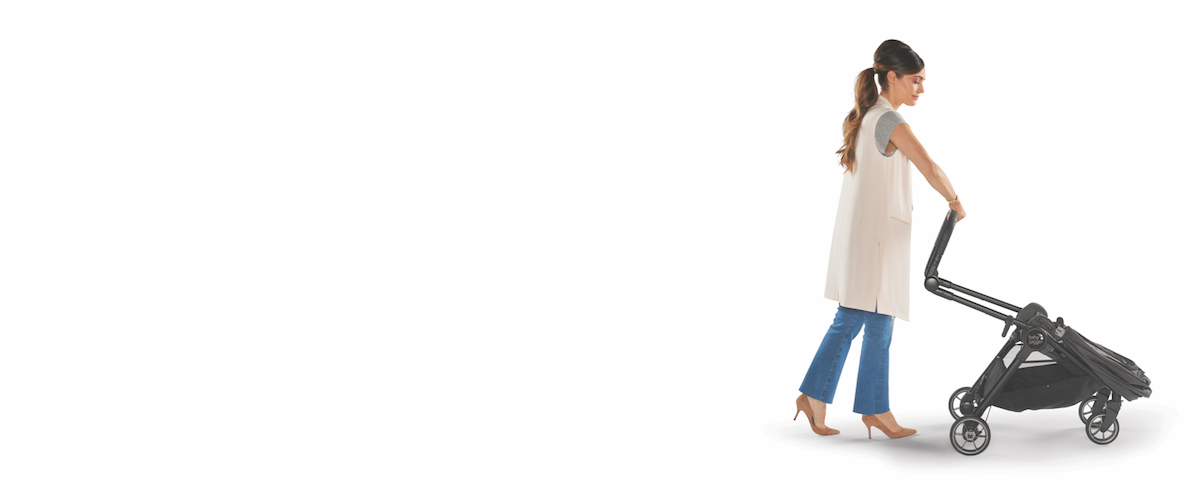 REVERSIBLE SEATING
The seat can be either forward facing for baby to face the world, or rear facing so baby can face mom.
LIGHTWEIGHT AND DURABLE TIRES
Lightweight and durable tires provide a smooth ride for baby and easy strolling for parents.
FLIP FLOP FRIENDLY HANDBRAKE
Hand-operated parking brake keeps controls close and is flip-flop friendly.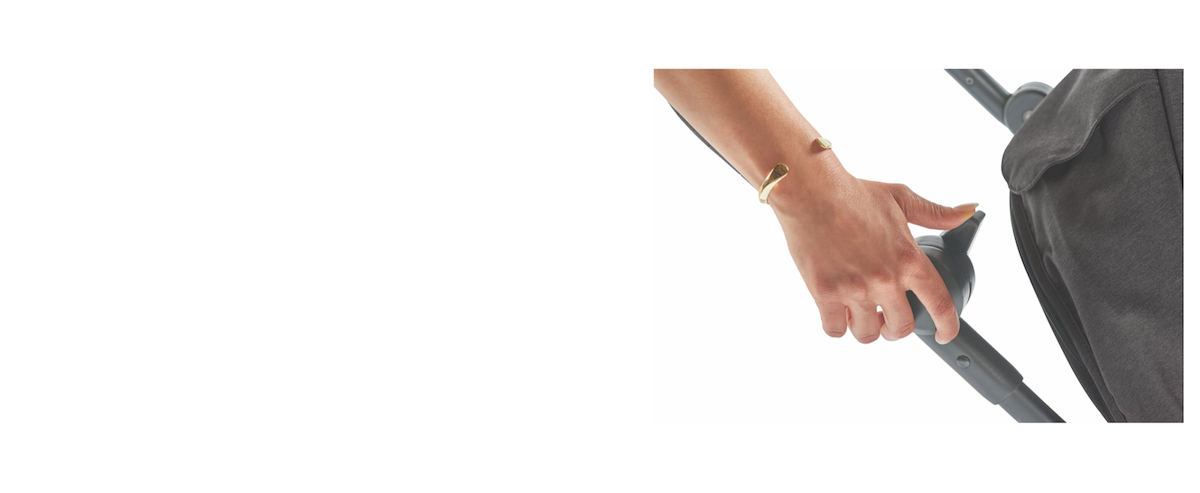 INCLUDED CARRY BAG
Included carry bag and integrated carry strap for easy transportation.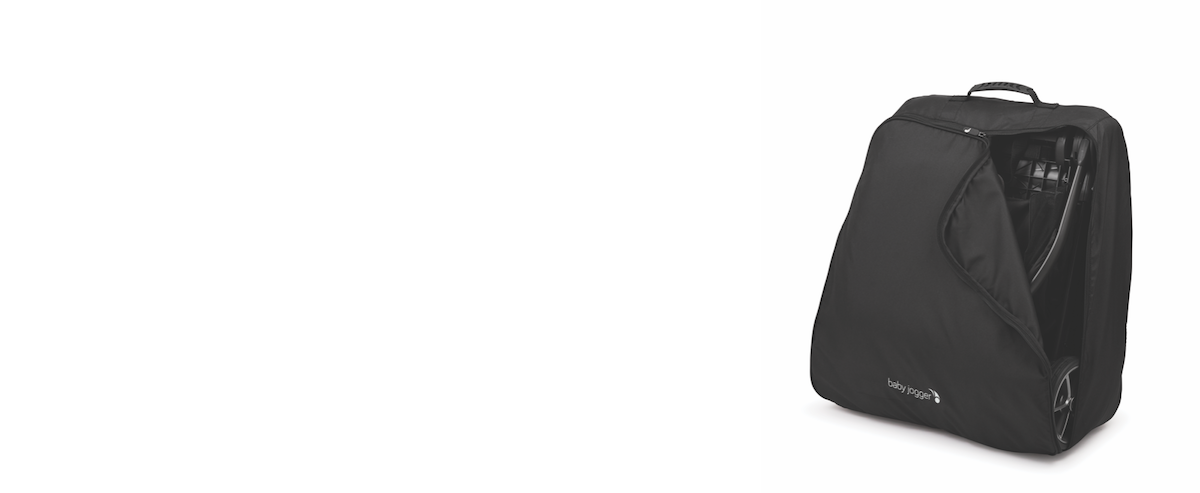 PRODUCT INFORMATION

Stroller Height
38.77 in
Stroller Weight
14.21 lb